Acknowledgement that Fort High School is Situated on Treaty 6 Lands
We would like to acknowledge that we are on traditional lands, known as Treaty 6 and that Fort Saskatchewan High School and all the people here are beneficiaries of this peace and friendship treaty. Treaty 6 includes the traditional territories of the Metis and numerous First Nations, including Cree, Dene (DEN–Ē), Stoney-Nakota Sioux, Saulteaux (SO-TO), and Ojibwe (OJIB-WĒ). Fort Saskatchewan High School is dedicated to ensuring that the spirit of Treaty 6 is honoured and respected."
Treaty 6 was signed on August 23, 1876 at Fort Carlton in Saskatchewan. The total area of the Treaty stretches from western Alberta, through Saskatchewan and into Manitoba; and includes 50 First Nations. Provisions in the Treaty recognize the notion of the medicine chest as well as the right to education.

The Confederacy of Treaty Six First Nations was created in the Spring of 1993 with the purpose of serving as the United Political voice for those Treaty Nations who are signatories of Treaty No. 6 for the continued protection of the fundamental Treaty, Inherent and Human Rights of the Treaty peoples of those Nations.
Norquest College Open House and Indigenous Student Services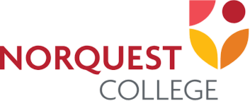 Did you know that Norquest College has an Indigenous Student Services Department? Some of the things they can help with are
identifying Indigenous funding options
assisting prospective students with program information and the admissions process
providing career planning and educational guidance to Indigenous-funded students
liaising with bands in the provision of student support and service management
referrals to appropriate community agencies and resources
connecting with instructors, admissions personnel, tutors, counsellors, and advisor
Visit Norquest on Saturday October 27th from 9:00AM-3:00PM for their open house or see their website for more information. 
Elder Wilson Bearhead
We are very fortunate to have Elder Wilson Bearhead serve as the Elder for Fort Saskatchewan High School. Wilson Bearhead (Nakota) is a member of the Wabamun Lake Indian Band in Treaty 6 territory, Alberta.  He has served as a Chief in his community, the Grand Chief of the Confederacy of Treaty 6 First Nations and Alberta Regional Chief for the Assembly of First Nations.  Wilson has served his people for many years as a koashka tayzun (traditional helper) in ceremony and community events. Wilson currently serves on the Elders' Wisdom Circle for Alberta Human Services (Child Welfare) as well as providing guidance and support on Family Group Conferencing and Elder support for Native Counselling Services of Alberta.  Wilson was the cultural coordinator for the Truth and Reconciliation Commission (TRC) National Event in Edmonton in March 2014 and is an intergenerational survivor of the IRS system himself. He enjoys bringing healing through stories, song and teachings to both Aboriginal and non-Aboriginal.
Elder Wilson presents to classes and works with teachers enhancing the curriculum with a First Nations perspective. He is also available to meet individually with students, staff and parents who are interested in connecting with him.
To contact Elder Wilson, please send an email to sarah.dyer@eips.ca
First Nations, Métis and Inuit (FNMI) Education in Elk Island Public Schools
Elk Island Public Schools supports programming and resource allocation that respects our local context, is in compliance with the First Nations, Métis and Inuit Education Policy Framework (2002) from Alberta Education and meets the needs of FNMI students within EIPS. Elk Island Public Schools has three main goals relating to FNMI Education:
Enhancing knowledge and appreciation among all students and staff of First Nations, Métis and Inuit cultures

Identifying resources, strategies and partners to meet the needs of individual FNMI students and to enhance their success

Supporting the infusion of FNMI perspective into curriculum
For more information, please visit www.eips.ca/first-nations-metis-inuit/.
Orange Shirt Day - Every Child Matters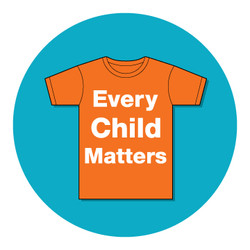 Please join us in coming together in the spirit of reconciliation on September 28th 2018. Wear an orange shirt in remembrance and solidarity of those who were affected by residential schools. 
For more information, please see http://www.orangeshirtday.org/ 
November 8th is Aboriginal Veterans Day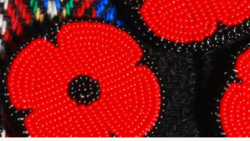 Indigenous people in Canada have reason to be proud of their wartime contributions.  More than 7,000 First Nations members served in the First and Second World Wars and the Korean War, and an unknown number of Inuit, Metis and other Indigenous people also participated.  One Veterans group estimates that 12,000 Indigenous men and women served in the three wars.
First Nations and Inuit Hope for Wellness Help Line
First Nations and Inuit Hope for Wellness Help Line
Health Canada recently announced the launch of the First Nations and Inuit Hope for Wellness Help Line (1-855-242-3310), which is available 24-7. The helpline provides immediate, culturally competent, telephone-based, crisis-intervention counselling to First Nations and Inuit people experiencing distress. All calls are answered in English or French by experienced crisis-intervention counsellors. Callers can also ask if service is available in Cree, Ojibway and Inuktitut.
National Centre for Truth and Reconciliation
National Centre for Truth and Reconciliation
The National Centre for Truth and Reconciliation (NCTR) was created to preserve the memory of Canada's Residential School system and legacy. Not just for a few years, but forever.
Officially opening in the summer of 2015, the NCTR will be the permanent home for all statements, documents, and other materials gathered by the Truth and Reconciliation Commission of Canada (TRC).
The NCTR will ensure that:
• Survivors and their families have access to their own history

• Educators can share the Residential School history with new generations of students

• Researchers can delve more deeply into the Residential School experience

• The public can access historical records and other materials to help foster reconciliation and healing

• The history and legacy of the Residential School system are never forgotten
The NCTR is a creation of the Indian Residential Schools Settlement Agreement, signed in 2007 by representatives of former students of the schools, the Government of Canada, Churches, the Assembly of First Nations, and the Inuit Tapiriit Kanatami.
One part of the Settlement Agreement created the Truth and Reconciliation Commission of Canada and mandated the Commission to create a permanent archive for all of the statements, documents and other materials it would gather over its years of operation.
The NCTR operates according to a Trust Deed and an Administrative Agreement signed by the TRC and the University of Manitoba. View the signing ceremony. These documents set out the responsibilities and operations of the NCTR.  The Governing Circle and Survivors Circle play an important role in ensuring the promises undertaken in these agreements are honoured.
While the life of the NCTR begins with the statements and documents from the Truth and Reconciliation Commission of Canada, in future, it will house other Indigenous collections. It will also encourage dialogue on the many issues that stand in the way of Reconciliation.