Bus Status
5

On Time

12

On Time

14

On Time

68

On Time

204

On Time
On Time

Delayed

Cancelled
myPass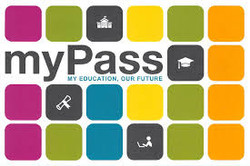 All students are asked to register for a myPass account with Alberta Education. 
Visit the 'What is myPass' webpage or check out the 'How to Use myPass' video for information on how to gain access to your myPass account.
Bus Status
5

On Time

12

On Time

14

On Time

68

On Time

204

On Time
On Time

Delayed

Cancelled
Guide to Reporting Student Achievement
To help understand assessment, please review the Guide to Reporting Student Achievement.
Attendance
Please report your child's absence by calling us at (780)998-3751 or by choosing 'Attendance' in our Contact Form.
PowerSchool
Use PowerSchool to view classes, marks, and fees. Usernames and passwords can be obtained from the school office.
Bus Status
5

On Time

12

On Time

14

On Time

68

On Time

204

On Time
On Time

Delayed

Cancelled